GASTRONOMY AT PASS RESIA
LOCAL AND MEDITERRANEAN CUISINE
Venosta Gastronomy refines Tyrol's culinary tradition with Italian Mediterranean cuisine. The traditional dishes of rural cuisine are used with great creativity to create gourmet dishes that harmonize with Italian and Central European dishes. In Resia and its surroundings, you will find numerous bars, restaurants and pizzerias where you can enjoy an excellent coffee, an aperitif or an exquisite menu for dinner.
ENJOY THE CULINARY PLEASURE
The traditional annual markets are also a great opportunity to discover the culinary delights of the Upper Venosta Valley. With live music, many markets and numerous stalls with delicacies, people come together to keep the tradition alive. The interesting variety of handcrafted products and culinary delicacies you will find something interesting.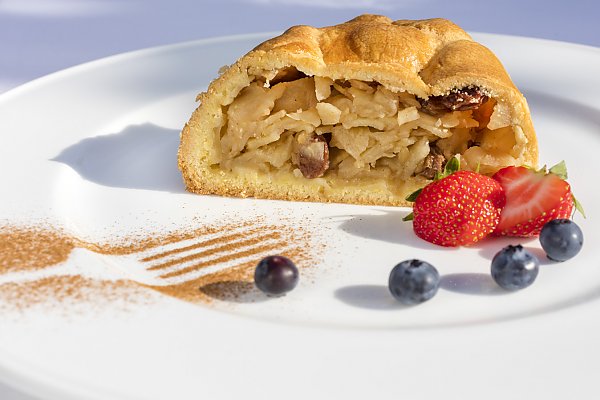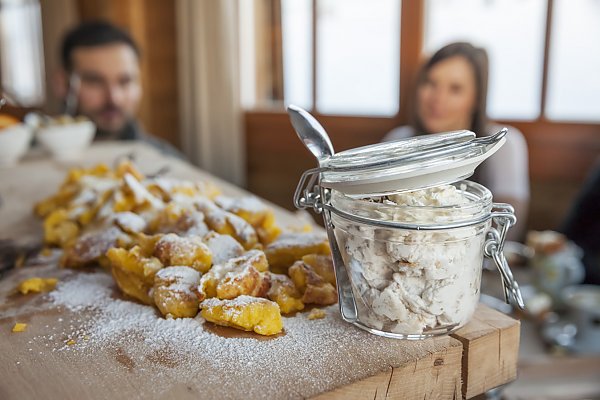 THE VALLEY OF CULTURAL TREASURES
Today a popular route for cyclists, the Via Claudia Augusta was an important trade route in Roman times. The approximately 80 km long route runs from Pass Resia to the spa town of Merano and once connected the Danube to the Po Valley.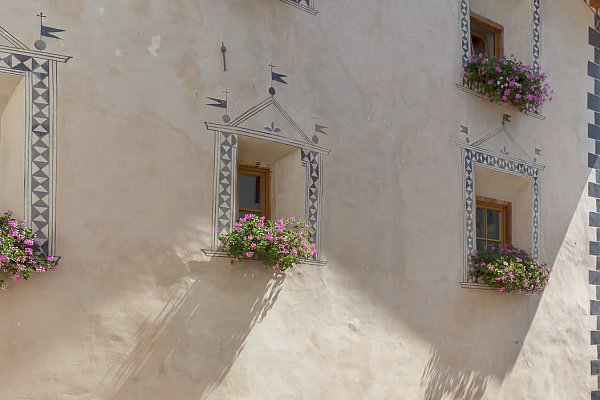 CULTURE IN THE VENOSTA VALLEY
Apart from this, the Venosta was a rural valley with mainly peaceful conditions. That is why many monuments are still in good condition today. The submerged church tower in Lake Resia, the highest Benedictine abbey in Europe, the medieval town of Glurns and the extensive armament collection in Churburg are just a few of the many cultural treasures.
EXPLORE THE HISTORY OF THE VALLEY
The history is marked by numerous disputes between the Habsburgs and the Engadin in Switzerland. There are still 40 castles and manor houses in the entire Upper Venosta Valley. Of some, only the ruins, while others have been preserved from decay thanks to continuous renovation works.
Moreover, the numerous churches and monasteries with more than 10 millenarian frescoes and Renaissance works of art are a unique cultural heritage. In addition to this rich heritage, there are numerous customs and traditions, which are a source of pride for the inhabitants of the Upper Venosta Valley, give you the opportunity to understand the people and their mentality.